The "MINOS" Potters Co-operative of Thrapsano was established in 1977 by the potters of Thrapsano with the aim of cooperation in the production and distribution of cretan ceramic products.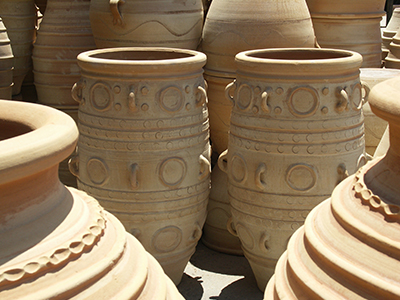 Our Ceramic Products
You can choose from a wide variety of ceramic products. Follow the history of traditional Cretan pottery which we believe that we serve, creating ceramic as taught us our ancestors.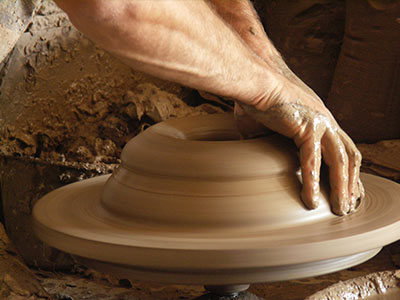 Cretan Ceramics Creation
We create only handmade products.The hands of our craftsmen, unique tool in the imprinting of traditional art of pottery in our ceramic products.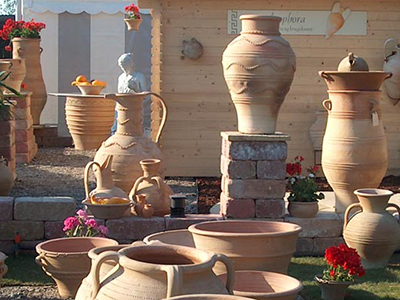 Photo Gallery
The wide variety of our products through photos from our clients, exhibitions and our workshop. Get the opportunity to be inspired by some decorative ideas.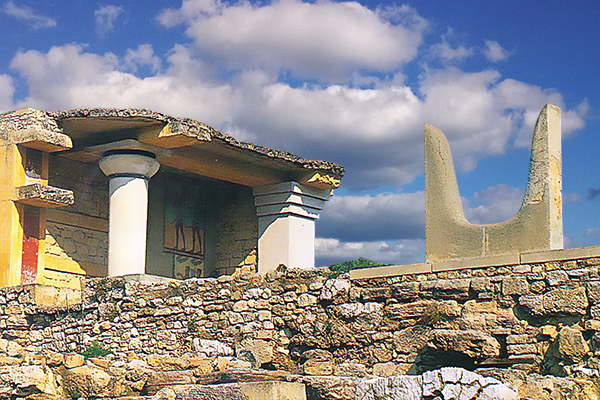 The History
Minoan civilisation has drawn its freshness and inventiveness from the magnificent diversity of Cretan nature.
This same diversity has instilled in the inhabitants of Minoan Crete the ability to transform the earth into ceramics of the highest quality.
Minoan ceramists reach the peak of their artistic expression creating beautiful and extraordinarily technical ceramic pots, which depict with great vitality and exquisite design the animal and plant kingdom of Minoan Crete.
Within the same natural environment and in the same great tradition, the potters of Thrapsano continue to create masterpieces worthy of the art of Minoan pottery.
The Present
From then until now the Potters Co-operative of Thrapsano has worked tirelessly reaching the highest standards and ranks first in preference for foreigners as well as Greeks who work in the field of ceramics.

The name "MINOS" is world renowned and is synonymous with Cretan ceramics of excellent quality and wide ranging design. At our co-operative one can choose from an innumerable variety of designs and sizes of pots, from the very small to the huge jars made with the utmost care and attention to detail.
They are all cooked in our traditional wooden kiln which gives them the colour of traditional Cretan ceramics.